Marchers want relief for millions of immigrant families | News
ARLINGTON (WUSA9) -- Around 40 marchers are walking from Arlington to the White House Friday in honor of immigrant families and to end deportations.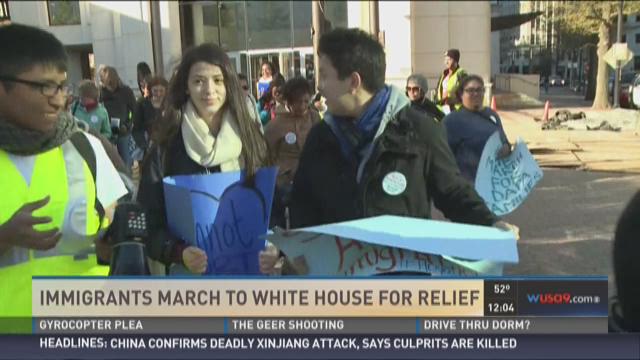 The group is made up of mostly immigrants - walking on the one year anniversary of President Obama's announcement on immigration relief. Marchers say they want relief for the millions of immigrant families including those with children in the US, who could be deported. They call themselves "dreamers," and are part of an organization based in Virginia. 
"Having a proper documentation makes a huge difference in your life. Gives opportunities to move on as a citizen,"  Edgar Arnda, president of Virginia coalition of Latina organizations said. 
"I have so much to give to the country and the community. I feel like if I were ripped apart from it it would be just, it's a reality i don't want to face," Lizette Arias, an immigrant from Bolivia stated. 
Lizette is an immigrant from Bolivia, who has been here since she was three-months old. She says she is now able to stay in the US for the next two years. 
The marchers plan to end at the White House for a rally. 
Like this story? Like us on Facebook